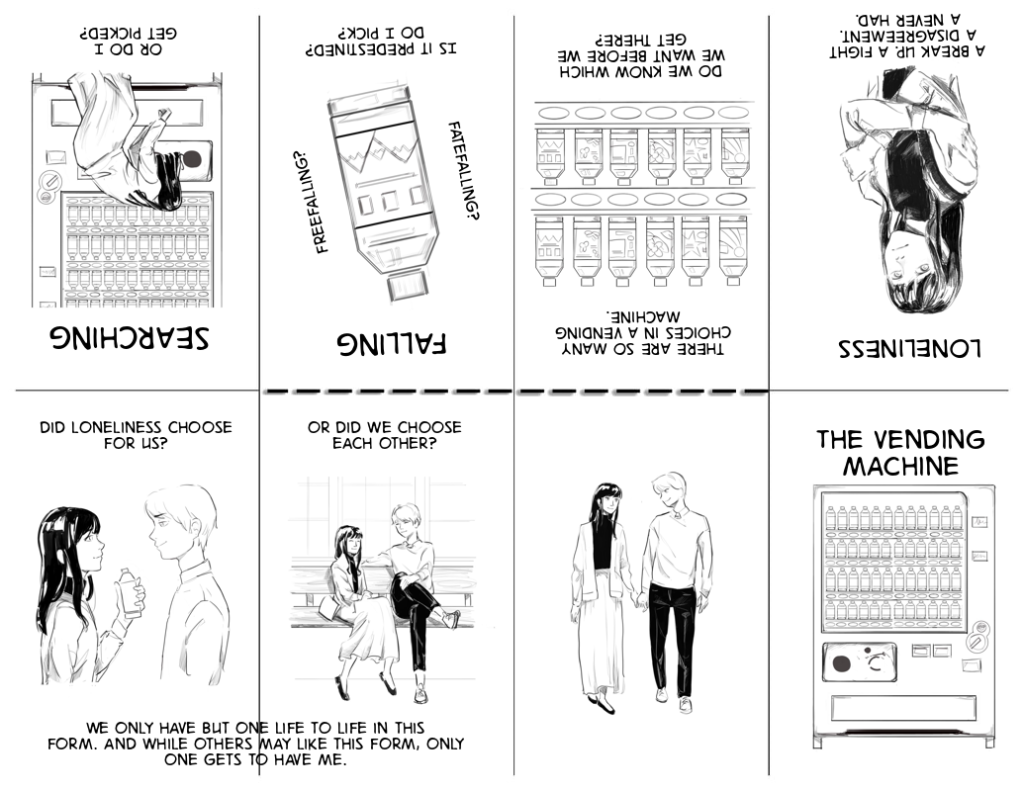 The Vending Machine
This zine came to me in a dream. This is a single-sheet zine that needs to be folded.
Written by Pete Nguyen
Artwork by Tania Martinez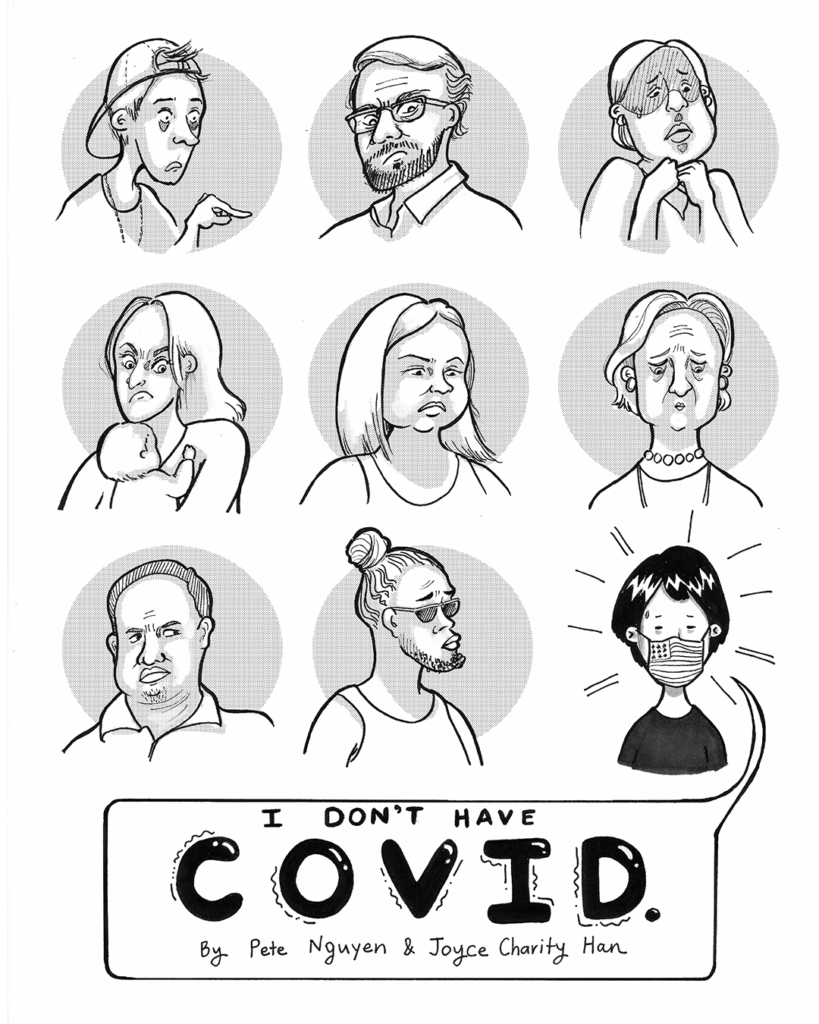 I Don't Have COVID
This zine came to me from my experience with prejudice as an Asian during the COVID-19 pandemic. This is an 8 page, half page-sized zine. Print on front and back and staple.
Written by Pete Nguyen
Artwork by Joyce Han
IDHC-merged